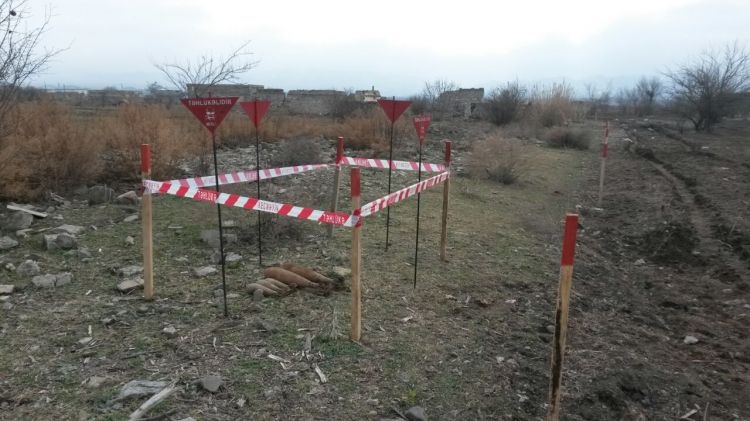 Azerbaijan's National Agency for Mine Action (ANAMA) has issued the 2017 annual report on its activities.
ANAMA told APA that during the 12 months of 2017, works on detection and disposal of unexploded ordnance (UXO) were carried out in territories where military operations were conducted, territories liberated from the occupation, as well as in ammunition depots and military training grounds. Overall, an area of ​​92,843,672 sq.m. (9 284.37 ha) was cleared. 35,177 UXOs, 204 anti-tank mines, 35 antipersonnel mines were discovered.
In total, according to the International Mine Clearance Standards, 35,356 mines and UXOs were disarmed. On the sites where ANAMA carried out clearance operations, final monitoring and quality control measures were carried out, security certificates were issued on the territories cleared.
In the framework of NATO-Azerbaijan cooperation under the Partnership for Peace program, the Jeyranchol project was launched in 2012, which cleared an area of ​​4 923 273 sq.m. in Jeyranchel Agstafa region last year. (492.33 hectares), 211 UXOs and 601 ammunitions were found and rendered harmless.
The Agency completed a mine clearance operation in the village of Jojug Marjanli from January 25, 2017 to July 3, 2017, as a result of which the territory allocated for the construction of residential houses, road sections, agricultural fields and pastures were cleared.
As a result, 74 UXOs, 26 anti-personnel mines and 140 anti-tank mines were rendered harmless.