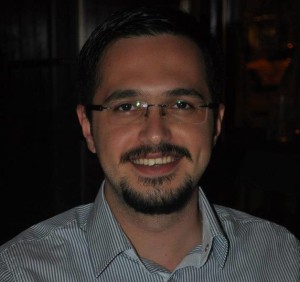 Misunderstanding the theories on determining its position in the international system with anarchic structure and on establishing a policy upon this, Armenia carries out aggressive foreign policy and continues to seek an image. This aggressive approach emerges policy as a tool that will help to understand Armenia's foreign policy. Having gained independence thanks to other powers, Armenia lacks capable personalities on public administration and is led by aggressive politicians, who are under the auspices of various forces.
Established in 1918 due to help of foreign forces, the Democratic Republic of Armenia also carried out a similar aggressive policy. Having waged wars versus Azerbaijan over Karabakh, Baku and Nakhichevan, versus Georgia over Lori and Akhaltsikhe, versus Turkey over Kars and Igdir upon its establishment and given up its claims after the hits it received, the Democratic Republic of Armenia had to get satisfied with a small area because of militant politicians just as today.
After launching an open warfare against Azerbaijan in 1991, Armenia got trapped in the middle of complicated relations based on genocide claims against Turkey, territorial claims against Georgia in order to maintain historical contradictions. Armenia`s being under the influence of militant groups since it gained independence has caused major problems inside the country as well.
Some militants, who received a hero welcome when returning from Karabakh to Yerevan, joined politics and led the country, thus, leading to "a second genocide" as noted by several pro-Western Armenian analysts. The Yerevan militant politicians, who cannot pursue a strong foreign policy because of focusing on internal stability and feeding oligarchs, still see the world through the glasses of the First World War. Therefore, all nationalist groups that protested Soviet occupation were subjected to pressures, while some of them still struggle. Those, who fled to Europe as a protest to Communism and proposed Hitler plans of occupying Hitler, thought that they would not find a reliable leader other than Stalin, when they did not receive any answer. As Stalin did not trust on the Armenians, who prepared a plan of invasion of eastern Anatolia either, he preferred to eliminate all of them. In other words, no matter under what circumstances, the Armenian mentality that does not give up on the project of dismembering Turkey remains outdated and believes in magic effect by creating problems both in the Caucasus and international arena.
Making lots of references to Woodrow Wilson and the Treaty of Sevres, the Armenian authorities do not recognize any agreement concluded before the Republic of Turkey and during the Soviet period; however, they do not treat ASALA terror the same way. The Armenians consider that ASALA is an issue of the past, but the Treaty of Sevres is a document that maintains its validity…
President Serzh Sargsyan is currently serving his second term, and the militant-politician tradition in domestic politics is slowly being replaced by oligarchy despotism. However, there is no change in aggressive behavior of foreign policy.
In this respect, they put pressures and sanctions on their intellectuals, prevent assemblies of Armenians who think differently abroad and their negotiations. Creating problems for participation of Armenians in Turkish-held conferences on dialogue with Armenians in different countries, Armenia arrest a lot of people on espionage in favor of Turkey and Azerbaijan. This causes great fear among the people, while the constantly repeated victim psychology makes up the country's policy agenda.
Armenia`s policy is aimed not only at its citizens. Many foreign diplomats, politicians and intellectuals have also experienced this despotic approach. In this regard, it would be appropriate to analyze the biggest scandal of recent times, when the Moldovan Ombudswoman Aurelia Grigoriu could not leave Yerevan because of threats and blackmails. The Moldovan Ombudswoman Aurelia Grigoriu made a speech in Armenian parliament within the framework of the Pan-European Conference held on July 4, 2013, in Yerevan, noted the aggressive foreign policy of Armenia that occupied 20 percent of Azerbaijani lands and committed Khojaly genocide.
Due to numerous death threats Grigoriu received after her speech, she could not leave her hotel room. Grigoriu could not leave for the airport along with other delegates in order to depart from Yerevan as her security was not guaranteed. Since Moldova has no diplomatic mission in Armenia, Grigoriu was able to leave the country only after the intervention by the Romanian and Georgian diplomats. Thus, Armenia, where a guest was threatened just because she had used her freedom of speech and expression, made a historic controversy. The attempts of Armenian media to cover the Grigoriu case turned into a farce. Some media outlets claimed that Grigoriu had remained in Yerevan at her own request and would apologize for her speech, while the others rumored health problems by calling her a troublemaker. In order to prevent international discussions on the case, the Armenian authorities increased the dose of aggressiveness by raising claims against Turkey. The General Prosecutor of Armenia Aghvan Hovsepyan claimed that the Armenian churches and their territories in Turkey must be annexed to Armenia. He also noted that they would endeavor to return the Armenian churches and their territories to the Echmiadzin church, all historical Armenian lands to the Armenian state. Extending territorial claims also to Nakhichevan, Hovsepyan said that the Armenian lawyers worked hard on this issue and would avenge those who tried to wipe out the Armenian nation.
Trying to hide the scandal, the Armenian authorities made sure that local mass media would report the tragic stories of 1915 and Turkey`s policy of pressure. The news on destruction of historical Armenian houses by TOKI (a special government agency dealing with construction of residential buildings) to build new housing estates became the main topic of discussions. Stories of injustice on the abandoned houses, which had been destroyed by the Armenians themselves, were soon created. It was one of the most beautiful examples, when the aggressor is covered by victim psychology.
The only way to save Armenia from the current impasse is to get rid of exiting military-political leadership and to pave way for young politicians, who adopt pro-Western ideas. The participation of diaspora and committee people in this process will continue the situation. Therefore, the Armenian people should make a wise decision and serious changes, which are of great importance for both the Armenians and other peoples of region. Relevant changes will also secure a normal reputation for internal and foreign policy of Armenia.
Mehmet Fatih OZTARSU
1905.az
14.07.2014