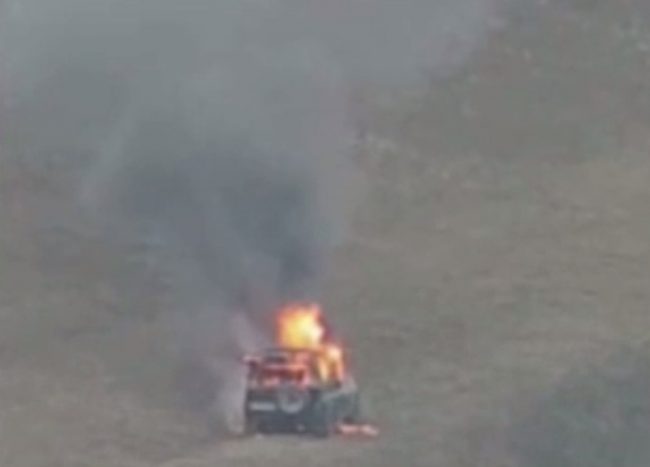 The enemy has failed his next provocation, committed in the Gazakh direction with an aim to violate the Azerbaijan-Armenia state border.
On February 11 in the morning, taking advantage of the foggy weather conditions, the enemy has made an attempt to cross the forward positions of the Azerbaijan Army. The UAZ vehicle with the Armenian armed forces' reconnaissance-sabotage group inside, moving in the direction of our positions, was timely detected by means of special technical observation devices and taken under control by units of the Azerbaijan Army.
As a result of our preventive actions, the Armenian reconnaissance group, attempting to move ahead, was immediately suppressed.
The enemy's group that was forced to retreat, leaving their vehicle has hurriedly retreated to their positions. The enemy retreating to his positions has fired and destroyed the UAZ vehicle left on the territory.
mod.gov.az