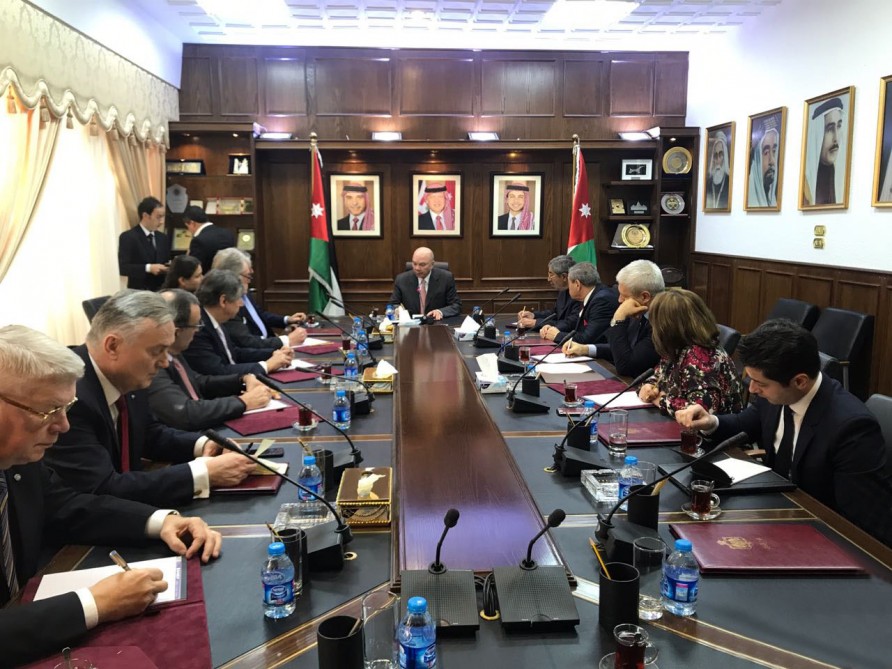 A high level delegation of the Nizami Ganjavi International Center, who are on a visit in Amman at the invitation of King of Jordan Abdullah II, have met with the Jordanian Prince El Hassan bin Talal, President of the Senate Faisal Al-Fayez, and Foreign Minister Ayman Safadi.
Apart from the Arab world politicians, the delegation of the Nizami Ganjavi International Center includes former President of Serbia Boris Tadic, former President of Bulgaria Petar Stoyanov, former President of Ukraine Viktor Yushchenko, former President of Croatia Ivo Josipovic, and former President of Latvia Valdis Zatlers, as well as former prime minister of the Czech Republic Jan Fischer, former prime minister of Bosnia and Herzegovina Zlatko Lagumdzija, and chairman of Azerbaijan`s State Committee on Work with Diaspora Nazim Ibrahimov.
The meetings with the Jordanian officials featured discussions on the Israeli-Palestinian peace talks and the Nizami Ganjavi International Center's contributions to the process. They noted that the establishment of peace in the region depends on the settlement of the Israeli-Palestinian problem.
The meetings also focused on the preparations for the 6th Global Baku Forum to be held on 15-17 March in Baku and the Jordanian officials' participation in the Forum.