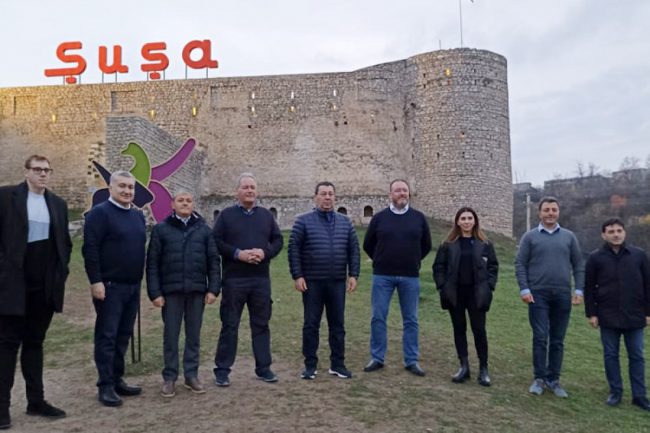 A delegation led by Bob Blackman, Chairman of All-Party Parliamentary Group on Azerbaijan in the British Parliament, visited Shusha, Special Representative of the President of the Republic of Azerbaijan in Shusha district Aydin Karimov wrote on his Twitter account.
According to him, the British delegation accompanied by Azerbaijani Ambassador to the UK Elin Suleymanov and Chairman of the Parliamentary Committee on International and Interparliamentary Relations Samad Seyidov visited various parts of Shusha.
"I have informed the guests about the reconstruction and restoration work carried out over the past 10 months. Mr. Blackman was informed that in accordance with the instructions of President Ilham Aliyev, our main mission is to restore the historical view of Shusha, as well as to turn Shusha into a leading city of the XXI century," Aydin Karimov said.