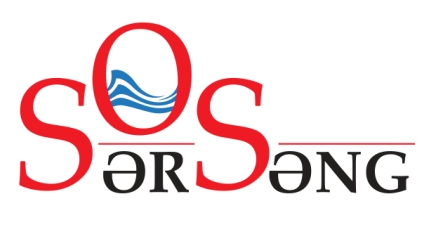 Association for Civil Society Development in Azerbaijan holds a round table on 'Sarsang – prevention of humanitarian catastrophe' project in youth centre of Tartar region.
'SalamNews' reports that president of ACSDA, MP Elkhan Suleymanov opened the event and spoke about the importance of the Sarsang Water Reservoir in the region and the threat of Armenians' using this as terror action.
The head of Tartar region Executive Power, Jeyhun Jafarov welcomed the guests and dealt with the significance of Sarsang Water Reservoir. It was recalled that this reservoir was built of 726 meter over Tartar River and has 125 meter height dam and 560 million cube meter water capacity. This original water reservoir has been under Armenian occupation since 1992 and is in catastrophic situation as a result of technical neglect at present. That creates dangerous case for population of the surrounding region of Azerbaijan, not occupied.
Doctor of Political Sciences, Ramiz Sevdimaliyev talked about the commitments of international legal norms concerning this issue.
Doctor of Economic Sciences, Chingiz Ismayilov spoke about the impact of Sarsang Water reservoir on Lowland Garabagh's economy.
Other reporters gave information on the damage of non-regulated activity of the water dam to environment of the region, as well as possible affects of the imminent catastrophe in this reservoir.
The experts' comments on the issue were afterwards heard. The views of the Greek, German parliamentarians, the Azerbaijan-Finland inter-parliamentary friendship group were sounded, and discussions are made.
Salamnews.org