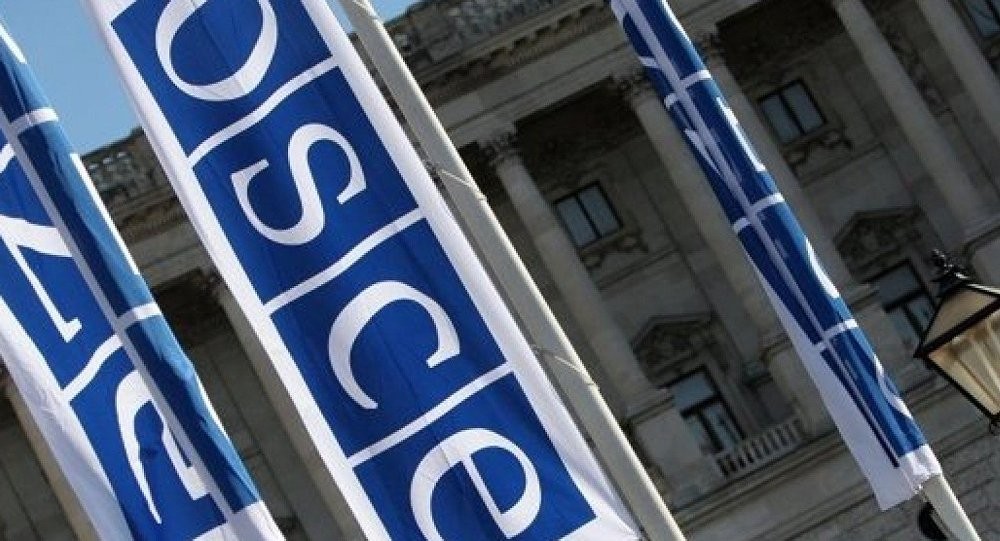 The Azerbaijani mission to the OSCE has criticized the double-standard approach by the EU delegation to the OSCE regarding the Nagorno-Karabakh conflict.
The Azerbaijani delegation announced about this when addressing the 1169th special meeting of the OSCE Permanent Council, in response to Mr. Johannes Hahn, the European Commissioner for European Neighborhood Policy and Enlargement Negotiations.
" Azerbaijan highly values relations with the European Union, which are based on mutual respect, equal partnership and common interests.
As it was recently stated by President Ilham Aliyev "partnership with European Union is one of the main priorities of the foreign policy of Azerbaijan"," the mission said.
Stressing that the EU and its member states are among country's major trade and investment partners, the mission pointed to untapped potential for cooperation in the areas of energy security, promotion of rule of law and economic connectivity.
"Recent visit of President Ilham Aliyev to Brussels in February 2017 has a special significance, since it opened a new chapter in EU-Azerbaijan relations with official launching of negotiations on a new bilateral agreement that will provide framework for wide-ranging cooperation. As it was stated by President Donald Tusk "this new agreement will broaden the scope of our relations, taking into account the new global, political and economic interests we share and challenges we want to face together"," the mission said.
The Azerbaijani side voiced regret that amid the background of intensified dialogue between the EU and Azerbaijan at different levels, its reflection in the OSCE is far from being satisfactory.
"It is regretful that the EU Delegation in Vienna shows very little interest in dialogue and cooperation with Azerbaijan and sees the OSCE as a platform for confrontation and accusations," the mission said, adding that invitation to the EU Delegation and EU Member States to engage in systematic dialogue on many issues of concern has been left unanswered.
"Not a single matter of serious concern to Azerbaijan, especially on security and conflict-related issues has been addressed by EU Delegation in spite of our repeated inquiries. The EU Delegation to the OSCE advocates for the rules-based international order and importance of respecting the sovereignty, territorial integrity and inviolability of internationally recognized borders of the conflict-affected OSCE participating States, except when it comes to the Armenia-Azerbaijan conflict," the mission said.
It stressed that the EU Delegation for unknown reasons shies away from reiterating the position of its senior officials expressed in Baku and Brussels on numerous occasions, including at the highest political level, in support of sovereignty, territorial integrity and independence of Azerbaijan.
"Such a double-standard approach by the EU Delegation to the OSCE remains a source of concern and by no means contributes to our common goal identified at the highest political level to enhance mutual understanding and cooperation," the mission said.
Trend: