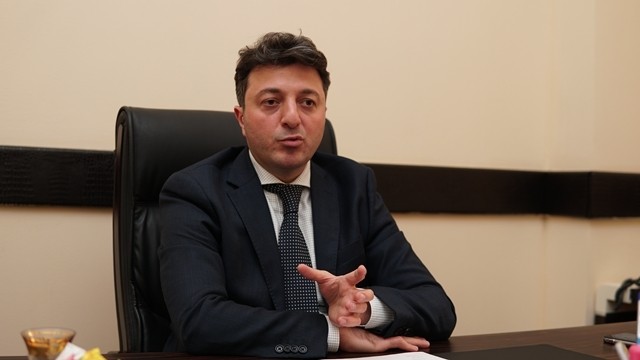 "Azerbaijani Community of Nagorno Karabakh" Public Union has appealed to the international audience about the historical, cultural and religious heritage that was destroyed in the Armenian occupied territories.
Report informs citing the Union that the appeal urges the international community not to indulge the destruction of the national heritage of the Azerbaijani people in the occupied territories.
The video appeal made in English taking into account the demands of social media, also mentioned the Armenian Church in Baku, which was included in the list of "Historical Monuments in Azerbaijan" in accordance with the decision of Azerbaijani government.
The video appeal also emphasized that the Azerbaijani people are committed to multi-cultural traditions, thus the Armenian Church in Baku and the literature belonging to this church are always recpected and preserved in Azerbaijan, while Armenia continues to destroy historic, cultural and religious monuments located in the Nagorno-Karabakh and other occupied areas of Azerbaijan, and alter and falsify the history of stone inscriptions on ancient mosques.
The Armenians even altered the architecture of the Orthodox church built in the 19th century for Russian soldiers in Shusha. The main purpose of the appeal addressed to the international organizations and their leaders is to focus on vandalism of Armenians and to put an end to the destruction of historical and cultural monuments in our occupied territories.