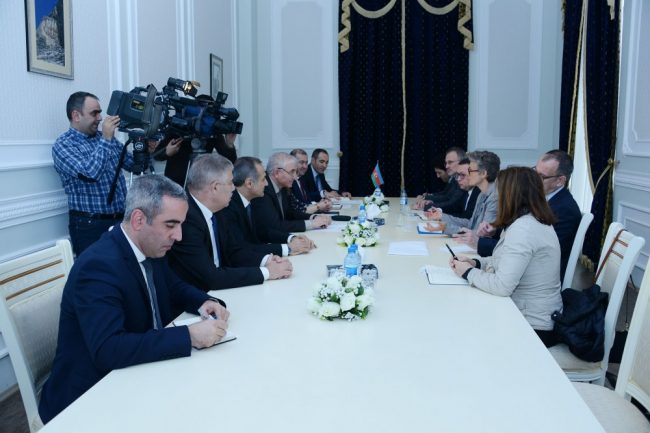 Chairman of Azerbaijan`s Central Election Commission Mazahir Panahov has met with head of the Election Observation Mission of the OSCE Office for Democratic Institutions and Human Rights (ODIHR) Corien Jonker.
Jonker provided information on the mission, which consists of a core team of 10 experts based in Baku and 20 long-term observers to be deployed throughout the country from 15 March. He said the mission will assess the election for compliance with OSCE commitments and other international standards and obligations for democratic elections, as well as with domestic legislation.
Panahov highlighted what the Central Election Commission has done to ensure a transparent and fair election.
He said the commission is open for cooperation with international organizations. Panahov invited international organizations to follow the candidate registration process, campaign activities and the work of the election administration.