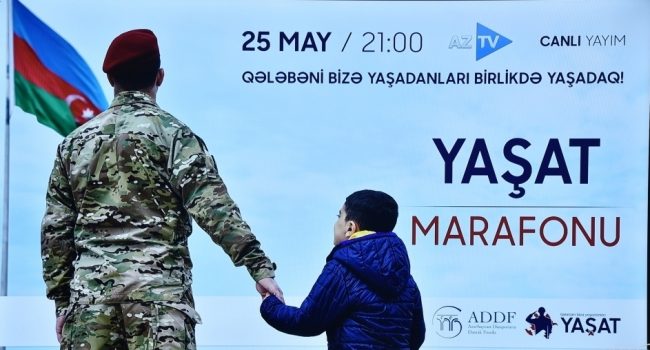 The State Committee for Work with the Diaspora has addressed the world Azerbaijanis.
According to Report, the appeal reads:
"Dear compatriots,
"The historic victory of the glorious Azerbaijani army in the 44-day Patriotic War under the leadership of the Supreme Commander-in-Chief has filled each of us with joy and pride. The liberation of our historical lands, which have been under occupation for almost 30 years, in 44 days, once again proved to the world that our homeland is a victorious and powerful state.
"As President of Azerbaijan Ilham Aliyev and First Vice-President Mehriban Aliyeva repeatedly emphasized, it is owing to the unity and organization of our compatriots living abroad that the true voice of Azerbaijan has been conveyed to the whole world. It was announced that Armenia's policy of aggression is a problem for all Azerbaijanis, regardless of where they live, and everyone who respects international law.
"The glorious victory at the cost of the lives of our martyrs and veterans in the Patriotic War rejoiced all of us. However, we have more than 2,800 martyrs and hundreds of veterans as a result of the war.
"The YASHAT charity marathon is a necessity arising from the responsibility to keep alive those who gave us the victory, to help solve the problems of the families of martyrs and veterans. About 60 countries have participated in the marathon until May 25. It, in turn, is another example of the devotion of the world Azerbaijanis to the Fatherland and proof of diaspora-state unity.
"At 09:00 pm, on May 25, at 21:00, the YASHAT charity marathon will be aired for several hours, and information on the results received so far will be provided on Azerbaijan Television (AzTV). The marathon will last until May 31, and its results will be made public. We once again invite you to watch the marathon closely and take an active part in it.
"The State Committee on Work with the Diaspora expresses gratitude to each of our compatriots, who have always kept the families of martyrs and veterans in the spotlight."