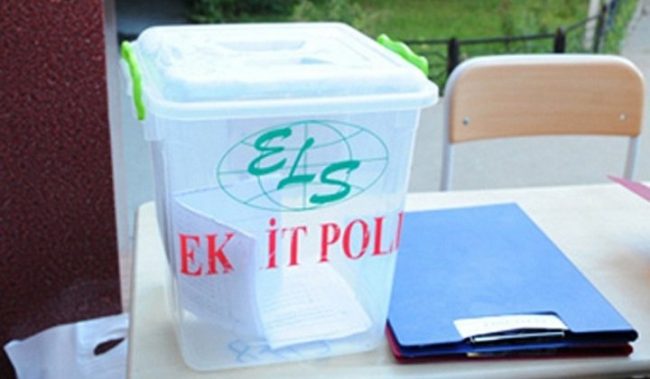 The voter turnout in the referendum on amending Azerbaijan's Constitution stood at 65.1 percent, according to the exit poll held by ELS Independent Research Center, said the center's head Irada Yagubova.
The exit poll was held at 400 polling stations in 118 constituencies from 08:00 until 18:00 (UTC/GMT +4 hours), she added.
Interviewers sent information to the center at 10:00, 13:00, 16:00 and 18:00 to the headquarters created in Irshad Hotel. As many as 991 volunteers were involved in the survey.
As many as 117 international observers – MPs from over 30 countries as well as observers from various international organizations, including the Parliamentary Assembly of the Council of Europe (PACE) – have been accredited by Azerbaijan's CEC to observe the referendum. The total number of the observers is around 53,000.
Security cameras have been installed at 1,000 polling stations (around 20 percent) in 119 constituencies across the country in order to fully observe the processes in polling stations on the day of voting.
The number of polling stations in the referendum was 5,600 and there were about 10 observers in each polling station.
Azerbaijan's President Ilham Aliyev signed a decree July 18 on submitting the draft Referendum Act "On making amendments to Azerbaijan's constitution" to the Constitutional Court.
The draft Referendum Act envisages establishing first vice-president and vice-president positions in Azerbaijan, extending the president's term of office from five years to seven years, giving the authority to the president to dissolve the parliament (Milli Majlis) and declare early presidential election, removing the age limit for presidential election, decreasing the age limit from 25 to 18 for participation in the parliamentary election.
Trend: