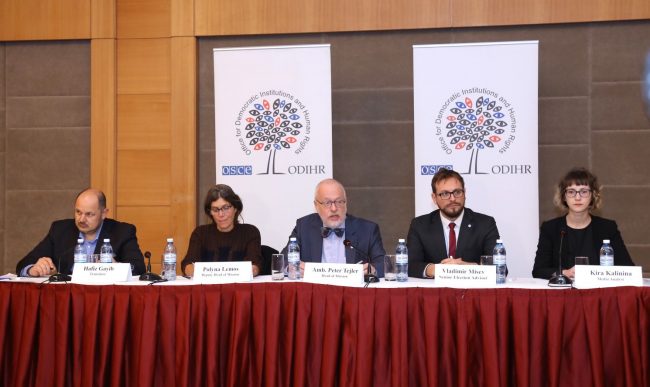 The OSCE Office for Democratic Institutions and Human Rights (ODIHR) today formally opened its election observation mission (EOM) for the 9 February early parliamentary elections in the Republic of Azerbaijan.
Report quotes the head of the observation mission, Ambassador Peter Tejler, as saying at a press-conference in Baku that the mission was launched at the official invitation of the Azerbaijani authorities.
"Short-term observers will leave the country several days after elections, and the long-term mission will stay to observe the post-election period. We work on the same basis as in other countries. Our activity in Azerbaijan is no different. We are here only to observe elections. We came here unprejudiced and are not going to compare these elections with the previous ones, and the elections in other countries," the head of the mission said.
The mission will consist of a core team of 12 experts based in Baku.
ODIHR has requested 30 long-term observers to be deployed throughout the country from 14 January, as well as 350 short-term observers to monitor election day.
Report.az