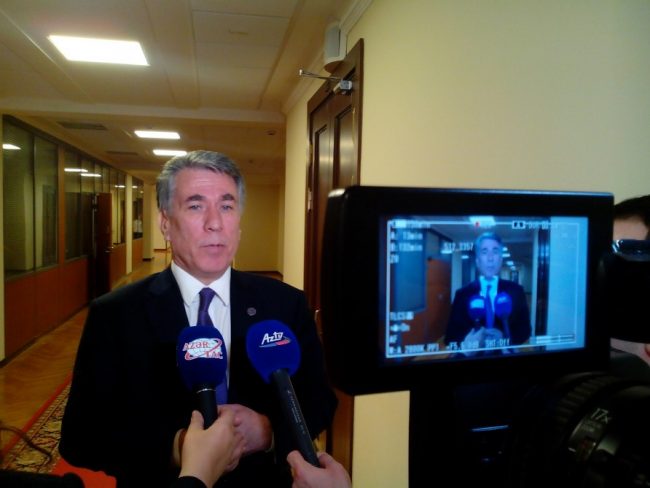 Growing and illicit trafficking of drugs and arms trafficking are raging across the Armenian-occupied Nagorno-Karabakh region of Azerbaijan, Ziyafat Asgarov, the Azerbaijani Parliament's First Deputy Speaker, said at an international conference entitled "Parliamentarian Against Drugs" in Russia's State Duma, APA's Moscow correspondent reported.
"Drugs are being transported to whole Europe from the occupied region of Nagorno-Karabakh. Intoxicating entire Europe, Armenians are making money from this plight," he stressed, adding that a document on the problem of illegal drug trafficking will be adopted at the end of the conference.
"Undoubtedly, the document will reflect issues the conference's participants are concerned about.
In fact, it does not end with the adoption of a declaration. However, be that as it may, this concern must be ended. States should support each other in such cases. Unfortunately, sometimes, a state does not act according to its statements. One state sincerely brings forward the issue, but others make money from it," he said.
Asgarov pointed out that terrorism is linked with illicit drug trafficking.
"One of the main financial recourses of terrorism is the income generated through drug smuggling. These two issues are interrelated. The first major issue to put forward in the conference is combining forces by world states and parliaments against this problem," he added.