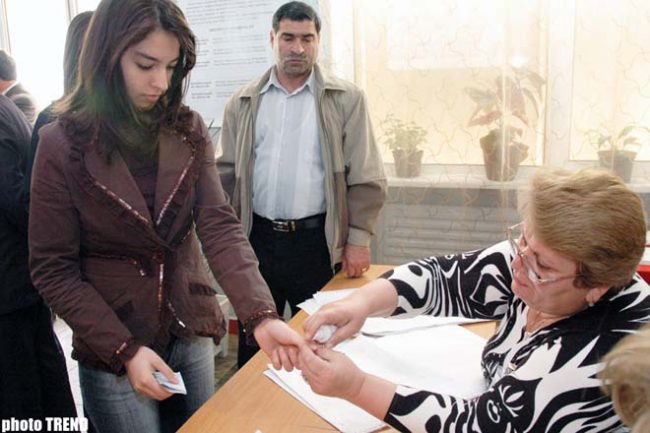 About 10, 943 people or 7.38 percent voted at the Ganja region of Azerbaijan by 10:00 [local hours] Dec. 23
The Nizami District Elections Commission (DEC) No.37 and 38 and Kapaz DEC No. 39 and 40 have registered 148,150 voters. The municipal elections take place at 108 constituencies.
About 1,531 local observers monitor the municipal elections in the Ganja city.
Today at 08:00 voting was launched in all constituency of the country.
About 15,682 members are planned to be elected to 1,718 municipalities.
Municipal elections were held twice in 1999 and 2004.
Azerbaijan has registered about 31,000 candidates for municipal members. Candidates from 18 political parties have been registered for elections. Candidates refer to 30 political parties.
The CEC will provide information on ballots at 10:00, 12:00, 15:00, 17:00 and 19:00.
The municipal elections will be finished at 19:00.
/ Trend V.Mammadov /