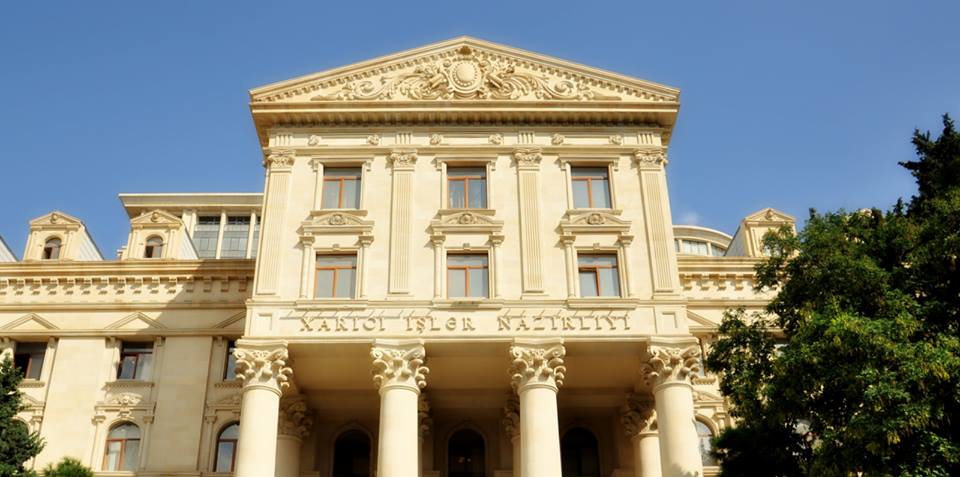 Azerbaijani Ministry of Foreign Affairs and the country's diplomatic missions constantly focus on any activity that calls into question Azerbaijan's territorial integrity and sovereignty within the internationally recognized borders, Trend reports referring to the press-service of the Azerbaijani Foreign Ministry.
These activities are constantly monitored and corresponding measures are taken to stop them. With this purpose, the Azerbaijani Foreign Ministry has created Twitter page entitled "Armenian Occupation Watch" (https://twitter.com/ArmenOccupWatch). It contains information on direct and indirect illegal and other activities being carried out in the occupied Azerbaijani territories as well as on legal entities and individuals registered in foreign countries and attracted to illegal economic and other activity in the occupied Azerbaijani territories. The Twitter page also provides other facts and photographs, highlights the cases of violation of Azerbaijan's territorial integrity and sovereignty by foreign individuals and legal entities, and calls to put an end to this activity.
The conflict between the two South Caucasus countries began in 1988 when Armenia made territorial claims against Azerbaijan. As a result of the ensuing war, in 1992 Armenian armed forces occupied 20 percent of Azerbaijan, including the Nagorno-Karabakh region and seven surrounding districts.
The 1994 ceasefire agreement was followed by peace negotiations. Armenia has not yet implemented four UN Security Council resolutions on withdrawal of its armed forces from the Nagorno-Karabakh and the surrounding districts.