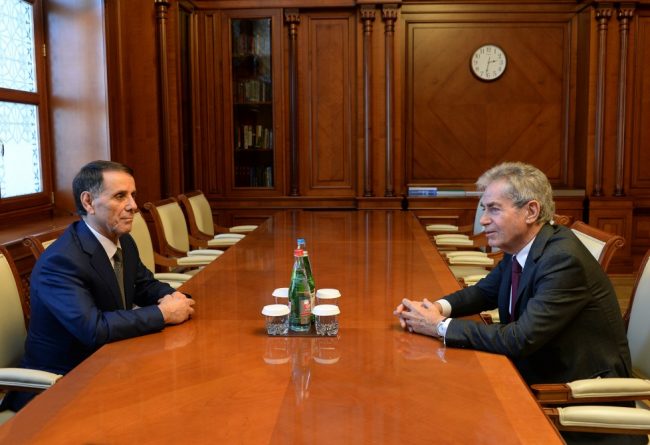 Azerbaijani Prime Minister Novruz Mammadov has met with Italian diplomat, first chairman of the CSCE (present-day OSCE) Minsk Conference Mario Raffaelli.
Novruz Mammadov said it is due to Armenia's non-constructive position that the Armenia-Azerbaijan Nagorno-Karabakh conflict remains unresolved. The Azerbaijani prime minister said the conflict must be solved in accordance with the four UN Security Council resolutions and within Azerbaijan's internationally recognized borders, territorial integrity and sovereignty.
Mario Raffaelli said he came to Baku to attend a conference under the theme "Illegal activity in the occupied Azerbaijani territories and responsibility of third parties". The Italian diplomat said he is well aware of Azerbaijan as well as the Nagorno-Karabakh conflict. Mario Raffaelli said he is happy to be visiting Azerbaijan again after 25 years.
The sides exchanged views over issues of mutual interest.