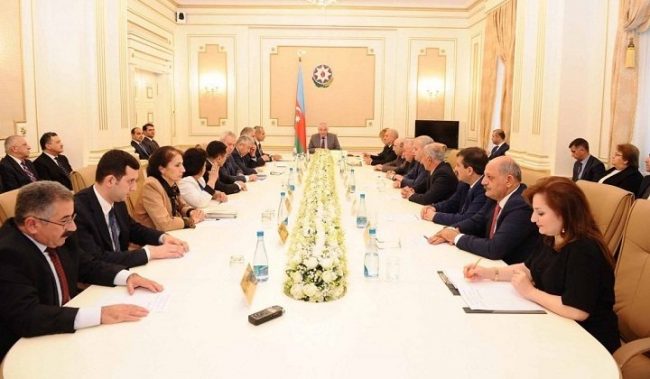 Central Election Commission (CEC) of Azerbaijan passed a decision to sum up the final count of vote at the constitutional referendum held in the country on September 26, 2016 and announced the referendum results.
According to the decision, as more than half of voters voted for each part of the 29 Articles of the draft Referendum Act which was put on referendum, the document must be considered approved. According to the document, the CEC shall confirm the protocol and finalize the referendum, the draft Referendum Act which proposed annexes and amendments to the Constitution shall be considered approved, the results of the referendum shall be announced and the text of the act approved by the referendum shall be published. The decision shall enter into force on the day of its adoption.
The draft Referendum Act proposes 39 annexes and amendments to 29 articles of the Constitution.
The Constitutional Court on July 26 approved the draft Referendum Act that was later placed in the web-sites of the President of the Republic of Azerbaijan, the Central Election Commission and a number of other structures.
The draft Referendum Act provides greater protection of human rights and freedoms.
The CEC meeting was attended by the representatives of international organizations and media outlets.
Baku, October 12, AZERTAC