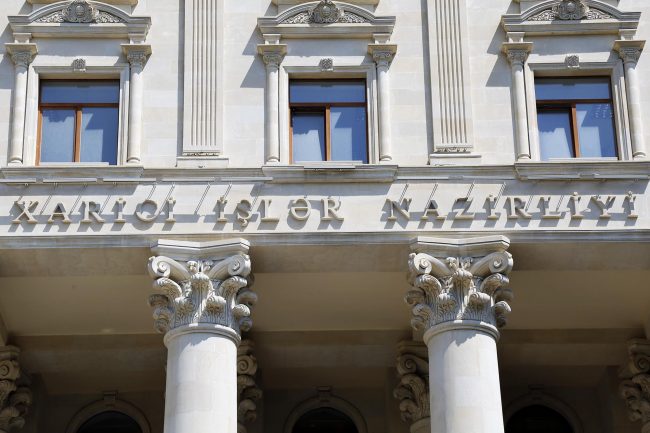 "Our border guard Valiyev Ibrahim Alamshah was killed as a result of Armenia's diversion attempt in Gushchu Ayrim village of Gazakh on February 24, this year," Azerbaijan's Foreign Ministry said.
"Armenian armed forces are constantly violating the ceasefire both at the state border of the two states and on the contact line between the two armed forces. They target Azerbaijani military and civilians, demonstrating their aggressive policy and the 'revolutionary' initiatives of their leadership.
"By these wilful acts, the Armenian side reaffirms that it is an invader country, and the attempts to hide behind the toy regime created in the occupied territories of Azerbaijan are entirely groundless.
"Such an incident on the eve of commemorating the victims of Khojaly genocide, perpetrated by the Armenian armed forces, is yet another repulsive and hypocritical attempt by Armenia to distract the world's attention from its smeary actions.
"It is a crime to kill the soldiers of the State Border Service, who stand at the guard of the internationally recognized borders of Azerbaijan. The responsibility for this atrocity lies with Armenia."
May Allah have mercy on our Martyrs!
report.az