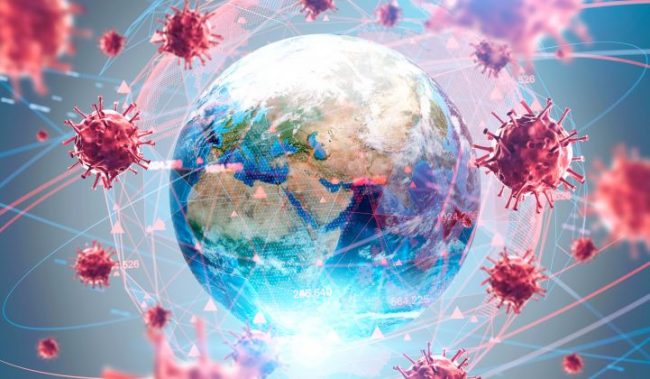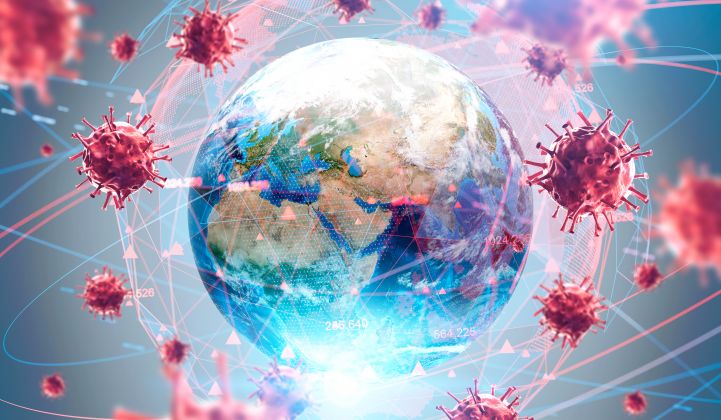 As countries around the world enforce lockdowns due to coronavirus, factories have shut, cars are staying off the roads and businesses have closed to enforce social distancing.
And the impact of these social distancing measures on the environment is already noticeable.
In China, nitrogen dioxide emissions, produced by cars, factories and power plants, have fallen by more than 40 per cent over many of the country's cities under lockdown.
Coal consumption at power plants has fallen by 36 per cent and restrictions have led to a 25 per cent drop in energy use and carbon emissions, according to the Centre for Research and Clean Air (Crea), which is based in Finland.
And the Copernicus Sentinel-5P satellite revealed that in in northern Italy nitrogen dioxide emissions have fallen by an average of 10 per cent per week since mid-February, according to the European Space Agency.
Claus Zehner, the satellite's mission manager, said: "The decline in nitrogen dioxide emissions over the Po Valley in northern Italy is particularly evident."
According to Mr Zehner, the reduction in emissions coincided with "the lockdown in Italy causing less traffic and industrial activities".
Pollution levels in the UK have also fallen since Boris Johnson announced strict new measures to halt the spread of the virus.
Besides a drop in nitrogen dioxide, dirty particulate matter (PM2.5) emitted by vehicles has reduced significantly. "In London, for example, PM2.5 is noticeably lower than would be expected for this time of year at the roadside," according to Alastair Lewis, professor of atmospheric chemistry at the University of York.
But the reductions may not mean good news for the environment on a permanent basis. Ian Colbeck, professor of environmental science at the University of Essex, told The Independent that the reduction in global emissions will most likely be temporary.
"Emissions tend to bounce back fairly quickly shortly after a crisis ends," he said. "Expect to see short-term impacts on energy and emissions disappear as governments introduce stimulus packages to increase industrial output at the end of the pandemic. Following the global financial crash in 2008-09, carbon emissions increased by 5 per cent as a result of such stimulus."
Many environmental experts say the pandemic presents an unprecedented opportunity to curb global emissions.
Professor Martin Siegert, co-director of the Grantham Institute for Climate Change at Imperial College London, told The Independent that the UK government "has an amazing opportunity to shape the economy in a slightly different way" by incentivising companies to adopt low-carbon business models. The Conservative government has pledged to make the UK carbon-free by 2050.
"We are spending money on almost every company in the country right now. What we should be doing is saying, 'You can have this money but you need to be compliant with a zero-carbon future by 2050,'" Professor Siegert said.
According to Professor Siegert, the transition to a low-carbon economy requires trillions of pounds of investment. If it is all spent on managing the coronavirus outbreak, "we will not have the financial muscle to invest in a low-carbon future", he said.
Dr Fatih Birol, executive director of the International Energy Agency (IEA), has also warned that the pandemic could stall global efforts to transition towards clean energy.
"We should not allow today's crisis to compromise our efforts to tackle the world's inescapable challenge," he said in a statement.
The IEA has already predicted that global oil demand will sharply decrease in 2020, by 435,000 barrels a day in the first quarter, due to the pandemic.
"The sharp decline in the oil market may well undermine clean energy transitions by reducing the impetus for energy efficiency policies," Dr Birol said.
Cheaper energy reduces the appeal of cleaner, more efficient cars, homes and offices, Dr Birol said, calling on governments to reduce subsidies for fossil fuels. Coronavirus is also likely to stall production of clean energy technologies, such as solar panels and wind turbines, while many parts of China are under lockdown.
"Governments can use the current situation to step up their climate ambitions and launch sustainable stimulus packages focused on clean energy technologies. Rather than compounding the tragedy by allowing it to hinder clean energy transitions, we need to seize the opportunity to help accelerate them," Dr Birol said.
https://www.independent.co.uk/news/uk/home-news/coronavirus-climate-change-pollution-emissions-china-a9427356.html