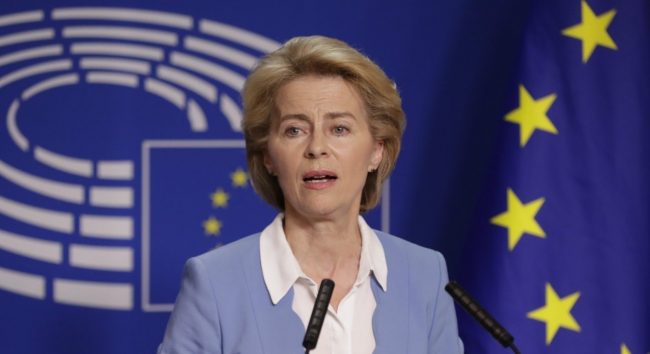 European Commission President-elect Ursula von der Leyen urged to strengthen relations with Eastern Partnership countries.
Report informs citing Hungary Today that she wrote this in her letter to László Trócsányi, Hungary's former justice minister, who has been designated to lead the Neighbourhood and Enlargement portfolio in the next European Commission (EC), the executive arm of the European Union.
She urged to accelerate implementation of the Association Agreements with Ukraine, Georgia and Moldova. She also said Trócsányi should strengthen relations with three more countries of the European Partnership – Azerbaijan, Armenia and Belarus and put forward a new set of long-term policy objectives by mid-2020.
"I want you to explore how we can better promote good governance, protect our common environment, aim for a comprehensive partnership on effective migration management, and support economic growth and employment across the region as a whole," she wrote to Trócsányi.
The new executive team of 27 is planned to start working in November 2019. 
Report.az