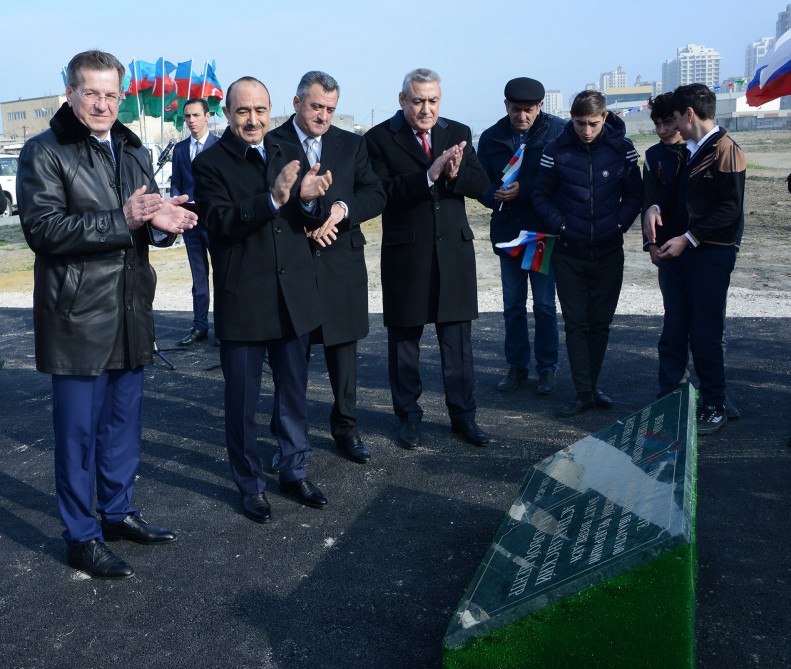 A foundation stone has been laid for Astrakhan Business Center in Baku.
The Azerbaijani President's Assistant for Public and Political Affairs Ali Hasanov, Governor of Astrakhan region Alexander Zhilkin and other officials, businessmen and representatives of general public attended the ceremony.
In his remarks at the groundbreaking ceremony, the President's Assistant for Public and Political Affairs Ali Hasanov pointed out the ancient history of relations between Azerbaijan and Astrakhan in trade, economic and humanitarian spheres. He expressed his hope that Astrakhan Business Center will provide an impetus to the development of relations between Azerbaijan and Russia.
Governor of the Astrakhan region Alexander Zhilkin noted that this business center will contribute to the strengthening of trade and economic relations between the two countries and their regions.
Pointing to construction of Azerbaijan Business Center in Astrakhan, Governor Alexander Zhilkin noted that the center will contribute to creating a logistics hub in the region and expanding cooperation between businessmen of the two countries.
He expressed his gratitude to President Ilham Aliyev for supporting the implementation of several projects. Alexander Zhilkin said trade between Russia and Azerbaijan increased in 2017, expressing his hope that it will grow even faster in the coming year.
Then the groundbreaking ceremony took place.
Astrakhan Business Center occupies an area of more than 5,000 square meters. The multifunctional five-storey building will feature exhibit and trade, conference and fitness halls, office rooms, and a mini hotel.