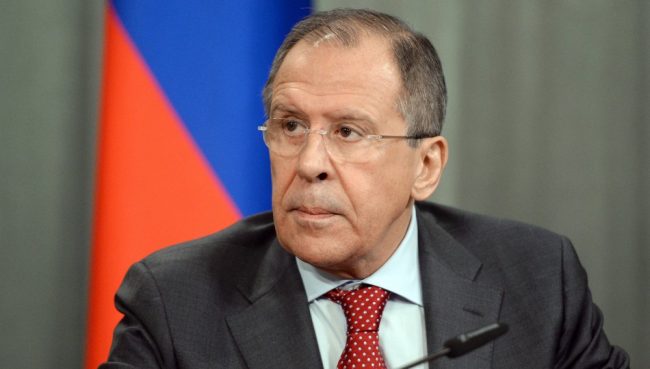 Igor Popov, the OSCE Minsk Group (MG) co-chair from Russia, never said that Nagorno-Karabakh must return to the negotiations for settlement of the Armenia-Azerbaijan Nagorno-Karabakh conflict, Russian Foreign Minister Sergey Lavrov said June 7.
He made the remarks at a joint press conference with Armenian Foreign Minister Zohrab Mnatsakanyan in Moscow answering a question by an Armenian journalist.
The Armenian journalist, referring to the statement by the OSCE MG co-chairs, in particular Popov, who allegedly said that at a certain stage Nagorno-Karabakh must return to the negotiation process, asked about Russia's stance on this issue and whether Nagorno-Karabakh will soon return to the negotiations.
"Russia's position remains unchanged," Lavrov said. "It has always been the position of resolving the Nagorno-Karabakh issue through the OSCE Minsk Group, in which Armenia, along with Azerbaijan and other states, also participates. We are convinced that this is the optimal format, and as one of the three co-chairs of the Minsk Group – together with the co-chairs from France and the US – we pursue a common interest and a consistent line for creating conditions that would allow Baku and Yerevan to agree."
"This work has been going on for many years, and there have been different stages," he noted. "At some point, by the way, representatives of Nagorno-Karabakh participated in this process. Then, by the agreement of the parties, the format was changed and now we have it as it is. Mr. Popov has never said that Nagorno-Karabakh must return to the negotiations table. So, please, be more careful. If the parties agree at some point that Nagorno-Karabakh is again represented at the negotiations, this will be their decision and we will respect this decision."
On June 7, Armenian Prime Minister Nikol Pashinyan once again made a statement in the parliament on the need about the return of the separatist regime of Nagorno-Karabakh as a party to the negotiations in the Nagorno-Karabakh conflict settlement.
The conflict between the two South Caucasus countries began in 1988 when Armenia made territorial claims against Azerbaijan. As a result of the ensuing war, in 1992 Armenian armed forces occupied 20 percent of Azerbaijan, including the Nagorno-Karabakh region and seven surrounding districts.
The 1994 ceasefire agreement was followed by peace negotiations. Armenia has not yet implemented four UN Security Council resolutions on withdrawal of its armed forces from the Nagorno-Karabakh and the surrounding districts.
Trend: