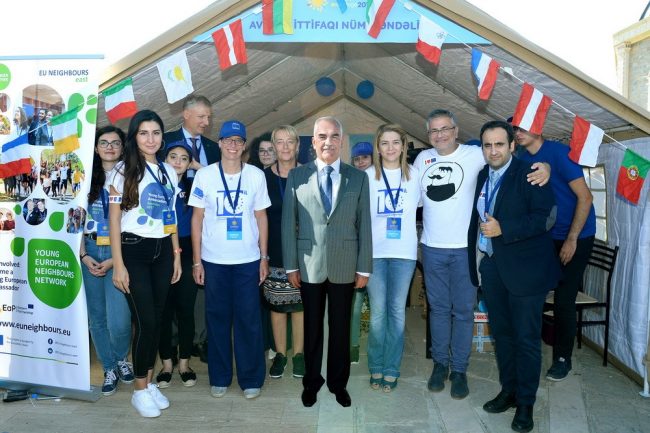 An official opening ceremony of the EuroVillage has been held at Nakhchivangala History-Architecture Museum Complex.
The event brought together EU officials, ambassadors of European countries to Azerbaijan and other guests.
Minister of Youth and Sport of Nakhchivan Autonomous Republic Azad Jabbarov and Head of the EU Delegation to Azerbaijan Ambassador Kestutis Jankauskas addressed the festival participants and declared the ceremony open.
Chairman of the Nakhchivan Autonomous Republic`s Supreme Assembly Vasif Talibov also attended the event. He familiarized himself with the exhibitions and toured the EuroVillage.
Vasif Talibov presented a Nakhchivani carpet to EU Ambassador Kestutis Jankauskas.
As part of the event, different virtual tours to the European countries, contests and quizzes, educational shows, art and painting classes for children and others were held at Nakhchivangala History and Architecture Museum Complex.
The opening ceremony was followed by a concert program.