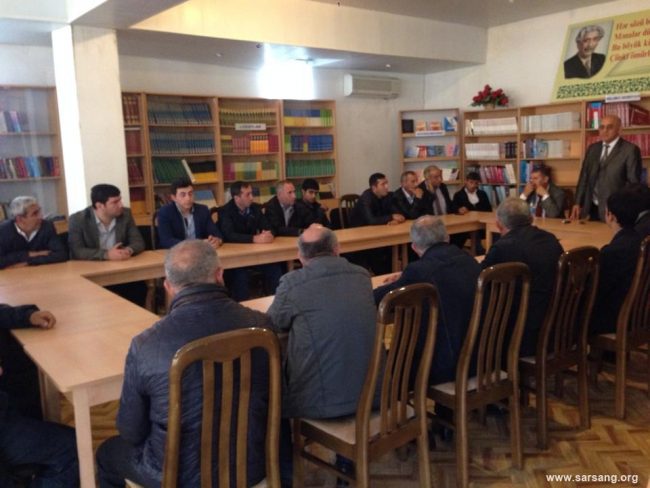 Association for Civil Society Development in Azerbaijan (ACSDA) continues presenting public reports of annual works on the framework of the project "Sarsang – Prevention of Humanitarian Catastrophe" in the neighboring regions of Sarsang water reservoir.
The next meeting was held on October 17, 2014 at Barda Electronic Library with the participation of representatives of municipality and village executive power, heads of the farm management, businessmen, employees of water and melioration systems administration, representatives of local communities and rural medical clinics, school directors, and the village activists.
In his speech, project coordinator Samir Isayev informed participants about the works done on the project and the reports by ACSDA experts were presented.
Presentation of further reports will be held on October 18, 2014 in Tartar region.
Press Service of ACSDA