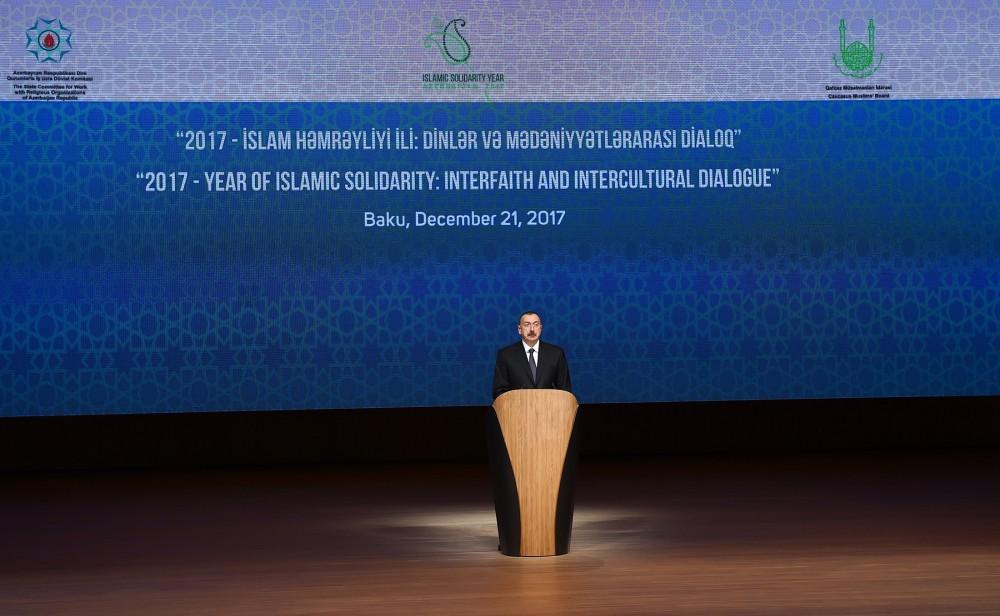 An international conference, titled "2017 – Year of Islamic Solidarity: Interfaith and Intercultural Dialogue" has kicked off at the Heydar Aliyev Center in Baku Dec. 21.
President of the Republic of Azerbaijan Ilham Aliyev is taking part in the opening ceremony of the conference.
The conference is organized by the Caucasus Muslims Office and the State Committee for Work with Religious Organizations of Azerbaijan, and is dedicated to the results of the Year of Islamic Solidarity, proclaimed by a decree of President Aliyev.
The international conference is attended by well-known state, religious and scientific figures from about 40 countries, heads and representatives of eight international organizations, special representatives of heads of various states, leaders of religious confessions, government, public and parliamentary members, representatives of the diplomatic corps.
The conference started with the recitation of ayahs from Holy Quran.
President Aliyev is delivering speech at the event.
Trend: