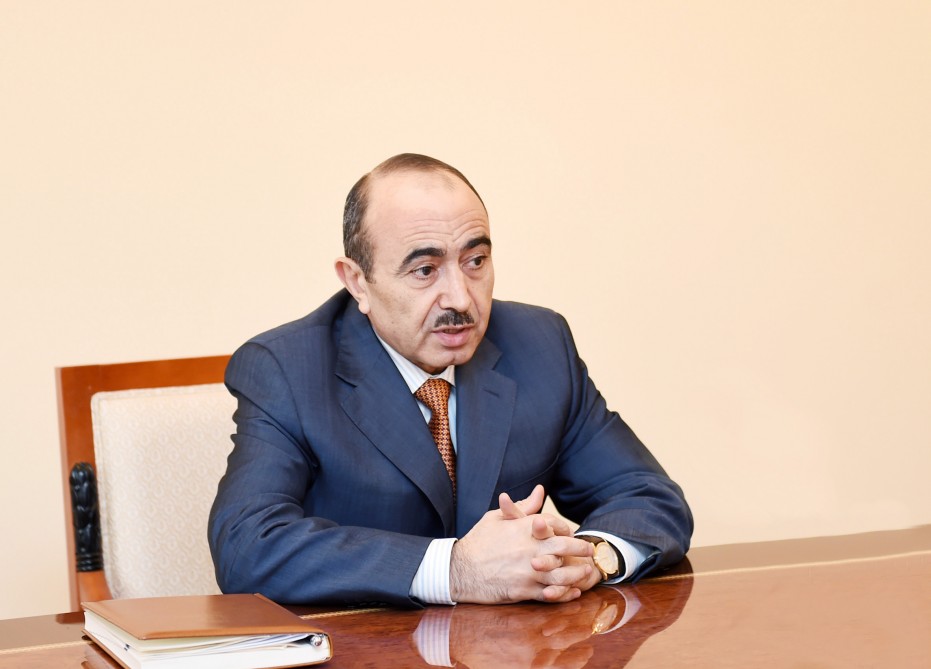 The Azerbaijani President's Assistant for Public and Political Affairs Ali Hasanov has commented on allegations against Azerbaijan published by the Financial Times in an article headlined "Is the Council of Europe giving up on human rights?". In a statement given to AZERTAC, he described the allegations as subjective and prejudiced, adding that they serve dirty interests of certain anti-Azerbaijani circles abroad.
Ali Hasanov said: "The fact that the Financial Times and other well-known publications have joined a slander campaign, which was artificially organized by certain circles, chosen Azerbaijan as their target and frequently voice groundless accusations causes nothing but regret."
He pointed out that Azerbaijan "is recognized in the world as a country, which is following the path of democracy, which boasts robust economy and international reputation, where all freedoms are ensured, and as a land of stability, security and tolerance".
"The policy pursued by President Ilham Aliyev serves the interests of the Azerbaijani people and has won comprehensive public support. It is confirmed by the surveys conducted both by local companies and those of EU countries," said the Presidential assistant.
"It's not a coincidence that the survey, conducted by the Dutch ACT LLC humanitarian partnership organization on the order of the Eastern Partnership program revealed that 81 percent of Azerbaijani citizens fully support the policy pursued by the government. Of course, this aspect seriously concerns Armenia and the Armenian lobby, as well as their supporters abroad."
"These forces, by every available means, try to discredit Azerbaijan and shape a negative opinion about the country in the international community. The fact that the publications like the Financial Times have become a tool in the hands of these circles is indicative of a serious flaw undermining the independence of transnational media," Ali Hasanov said.
Ali Hasanov said that periodically organized, such anti-Azerbaijani campaigns have already proven to be ineffective, adding "our society is mocking them".
"The sooner the organizers and perpetrators of these smear campaigns acknowledge this reality, the bigger their chances of preserving their reputation will be," he added.