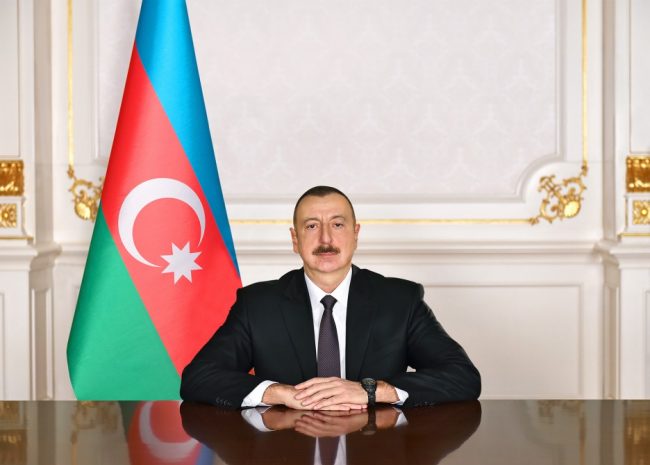 Azerbaijan's President Ilham Aliyev signed an order on April 21 on the new composition of the Cabinet of Ministers.
The members of the Cabinet of Ministers are as follows:
1.1. First Deputy Prime Minister Yagub Eyyubov;
1.2. Deputy Prime Minister Ali Ahmadov;
1.3. Deputy Prime Minister Ali Hasanov;
1.4. Deputy Prime Minister Hacibala Abutalibov;
1.5. Minister of Internal Affairs Ramil Usubov;
1.6. Minister of Energy Parviz Shahbazov;
1.7. Justice Minister Fikret Mammadov;
1.8. Minister of Labor and Social Protection of Population Sahil Babayev;
1.9. Minister of Emergency Situations Kamaladdin Heydarov;
1.10. Minister of Foreign Affairs Elmar Mammadyarov;
1.11. Minister of Economy Shahin Mustafayev;
1.12. Minister of Agriculture Inam Karimov;
1.13. Minister of Finance Samir Sharifov;
1.14. Defense Minister Zakir Hasanov;
1.15. Minister of Transport, Communication and High Technologies Ramin Guluzade;
1.16. Minister of Taxes Mikayil Jabbarov;
1.17. Chairman of the State Committee for Urban Planning and Architecture Samir Nuriyev
1.18. Chairman of the State Committee for Refugees and IDPs Rovshan Rzayev;
1.19. Chief of State Border Service Elchin Guliyev;
1.20. Head of State Security Service Madat Guliyev;
1.21. Head of Foreign Intelligence Service Orkhan Sultanov
This order enters into force from the date of signing.
en.azvision.az