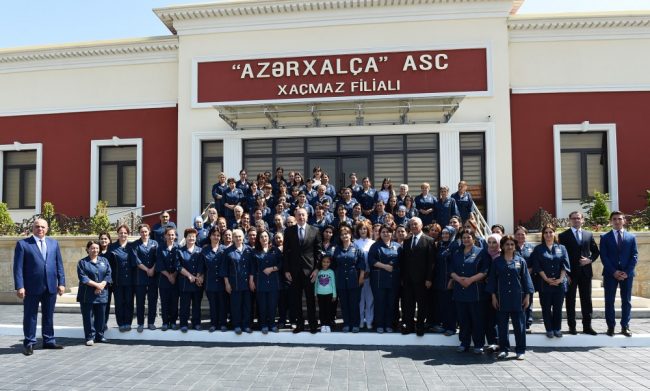 President of the Republic of Azerbaijan Ilham Aliyev has attended the inauguration of the Khachmaz branch of "Azerkhalcha" Open Joint Stock Company.
Chairman of the Board of "Azharkhalcha" OJSC Vidadi Muradov informed President Ilham Aliyev about the enterprise.
President Ilham Aliyev then met with the staff of the enterprise and posed for photographs together with them.