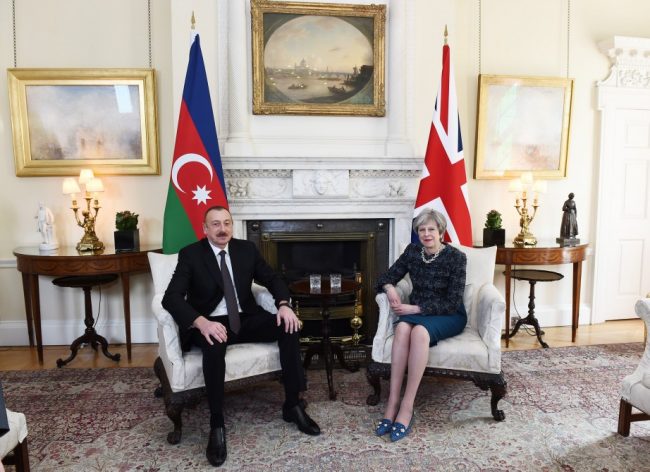 President of the Republic of Azerbaijan Ilham Aliyev has met with Prime Minister of the United Kingdom of Great Britain and Northern Ireland Theresa May in London.
The meeting was followed by the signing of Agreement on the exploration development and production sharing for the prospective exploration block D230 in the Azerbaijan sector of the Caspian Sea between SOCAR of the Republic of Azerbaijan and BP Exploration (Azerbaijan) Limited and SOCAR Oil Affiliate. The agreement was signed by SOCAR president Rovnag Abdullayev and Chief Executive Officer of BP Robert Dudley in the presence of President of Azerbaijan Ilham Aliyev and UK Prime Minister Theresa May.
X X X
President Ilham Aliyev completed his visit to the UK on April 26.