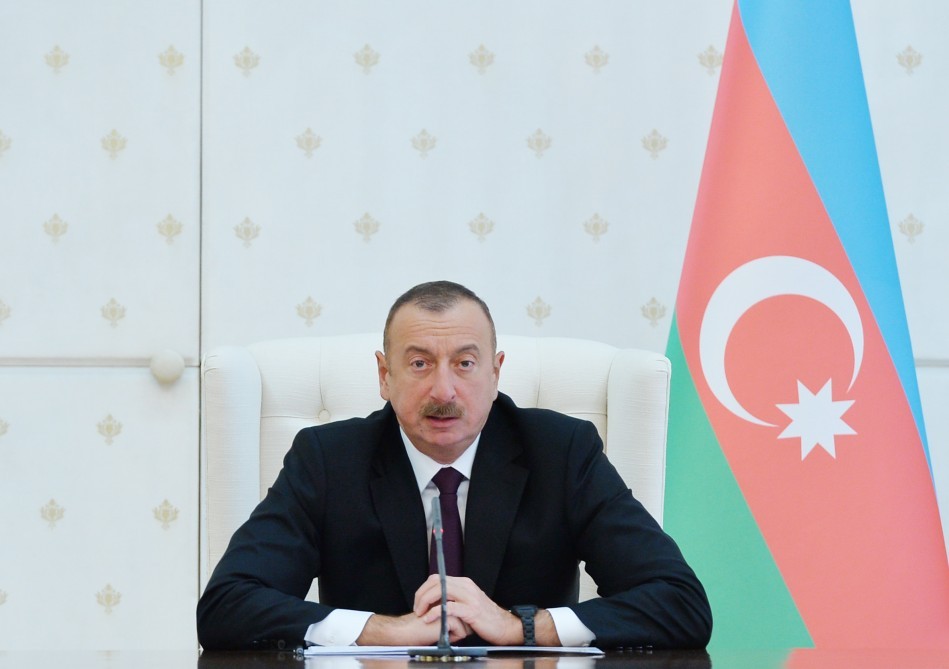 President Ilham Aliyev has signed an order declaring 2018 as a Year of Azerbaijan Democratic Republic. The order underlines that May 28, 1918 marked a landmark event in the history of Azerbaijan when Azerbaijan Democratic Republic, the first parliamentary republic in the Muslim East, was established. The order notes that having lived for only about two years, Azerbaijan Democratic Republic left an indelible mark in the history of national statehood with its rich state building experience. It also emphasizes that Azerbaijan Democratic Republic prepared a good basis for the future independence of Azerbaijan.
The order says that 2018 will mark the 100th anniversary of the establishment of Azerbaijan Democratic Republic.
The President instructed the Cabinet of Ministers to prepare and carry out a plan of actions to celebrate the event at the state level. A number of events will be organized on this occasion both in Azerbaijan and beyond throughout the year.