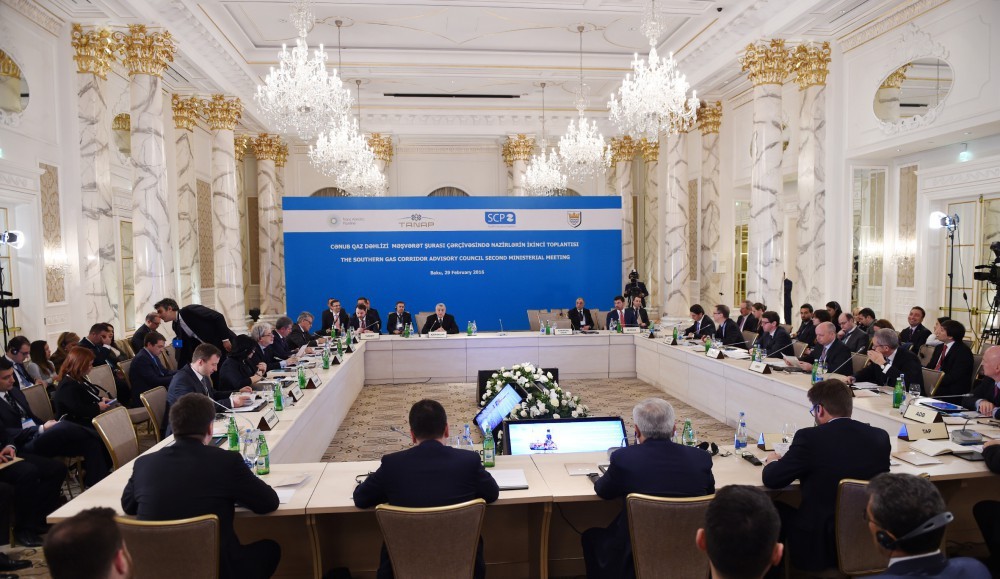 The fourth Ministerial Meeting of the Southern Gas Corridor (SGC) Advisory Council will take place in Baku on February 15, said Azerbaijan's Ministry of Energy.
According to the ministry, a number of meetings and discussions on the organization of the next ministerial meeting within the Advisory Council have been held in Baku.
"Invitation letters were sent to relevant countries and several financial organizations. The program and agenda of the 4th SGC Advisory Council's ministerial meeting are currently being elaborated," the ministry said.
The first ministerial meeting of the SGC Advisory Council was held on February 12, 2015, the second on February 29, 2016 and the third on February 23, 2017.