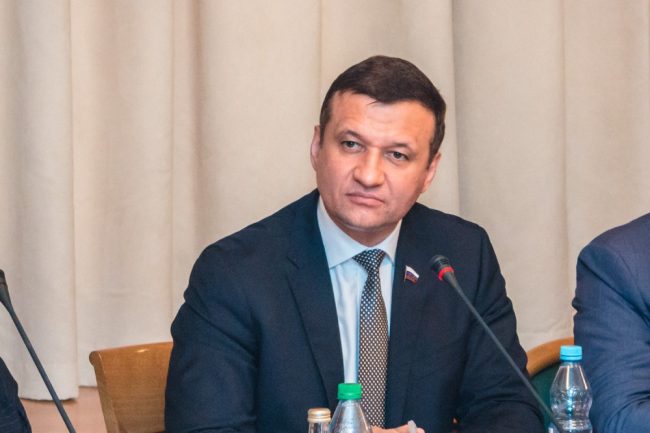 The Armenia-Azerbaijan Nagorno-Karabakh conflict should be resolved on the basis of the decisions that were made at the time, Russian MP Dmitry Savelyev told reporters on the sidelines of the Global Baku Forum, Trend reports March 15.
He reminded that there are Madrid Principles, the "Kazan Formula", the 5+2 principle, which involves the gradual liberation of the Azerbaijani districts occupied by Armenia, with the subsequent return of refugees to Nagorno-Karabakh and further referendum to determine the fate of the region.
He said that Armenia is trying to protract these negotiations, to attract to the negotiation process a third party, representatives of the so-called "independent Artsakh", in order to bring the negotiations to a dead end, and this is an absolutely destructive element.
"I believe that Russia, in turn, should work more actively towards the settlement of the Nagorno-Karabakh conflict as one of the co-chairs of the OSCE Minsk Group," said Savelyev.
The conflict between the two South Caucasus countries began in 1988 when Armenia made territorial claims against Azerbaijan. As a result of the ensuing war, in 1992 Armenian armed forces occupied 20 percent of Azerbaijan, including the Nagorno-Karabakh region and seven surrounding districts.
The 1994 ceasefire agreement was followed by peace negotiations. Armenia has not yet implemented four UN Security Council resolutions on withdrawal of its armed forces from the Nagorno-Karabakh and the surrounding districts.