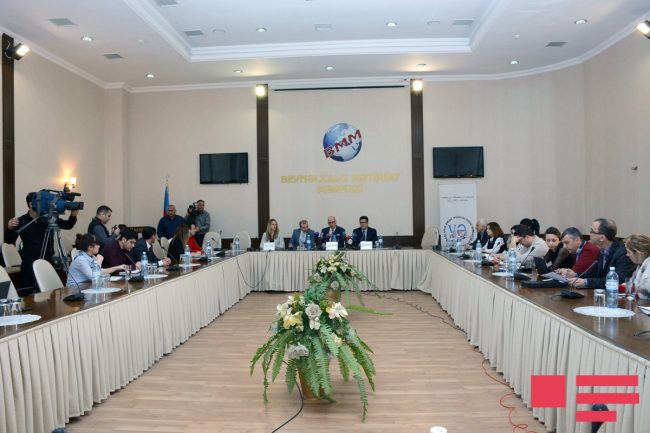 US-based Arthur J. Finkelstein & Associates and the Citizens' Labor Rights Protection League have announced the results of the pre-exit poll survey conducted in connection with the April 11 presidential election in Azerbaijan.
At a press conference on Wednesday, the director of the US firm, George Birnbaum, said that 83 percent of the respondents said they will vote for incumbent President Ilham Aliyev in the upcoming election, APA reports.
According to him, 3/4 of the respondents in total expressed their support to the head of state.
The survey was conducted in 50 districts.