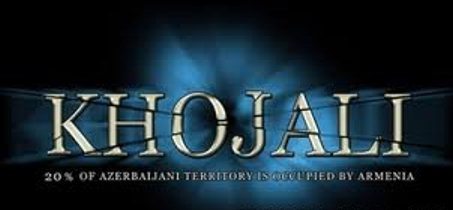 The number of countries that recognized the Khojaly genocide, which was committed by the Armenian armed forces on the night of February 25-26, 1992, and which is one of the bloodiest crimes of the 20th century, is increasing.
16 countries, 24 American states have recognized and condemned Khojaly genocide so far. The Organization of Islamic Cooperation has adopted 13 documents on the Khojaly genocide.
The government of Azerbaijan, world Azerbaijanis are conducting purposeful and continuous work to increase the world community`s awareness of the truth about the Khojaly genocide and ensure its recognition as an act of genocide. Launched by vice-president of the Heydar Aliyev Foundation Leyla Aliyeva, "Justice for Khojaly" campaign is playing an important role in the international promotion and awareness raising campaign.
In 2011-2016, the Khojaly genocide was recognized by the United Mexican States, Islamic Republic of Pakistan, Republic of Colombia, Czech Republic, Bosnia and Herzegovina, Hashemite Kingdom of Jordan, Republic of Panama, Republic of Peru, Republic of Honduras, Republic of Guatemala, Republic of the Sudan, Republic of Slovenia.
In 2017, the Republic of Indonesia, Republic of Paraguay, Republic of Djibouti, and Scotland also recognized this genocide.
Moreover, 24 US states have recognized and condemned the Khojaly genocide, including Arizona, Arkansas, Connecticut, Florida, Georgia, Hawaii, Idaho, Indiana, Maine, Massachusetts, Minnesota, Mississippi, Montana, Nebraska, New Jersey, Nevada, New Mexico, Oklahoma, Pennsylvania, Tennessee, Texas, Utah, West Virginia and Wisconsin.
The Khojaly genocide was also recognized by the Organization of Islamic Cooperation, which has adopted 13 resolutions and communiques at its conferences and sessions held in the past 10 years.