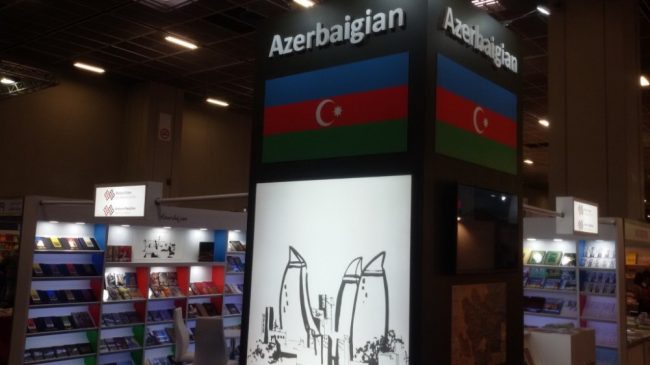 Azerbaijan is represented at the international book exhibition tournament organized by the Ministry of Culture with 32 square meters.
The exposition featured various publications on Azerbaijan's history, statehood, culture and science, as well as books and promotional materials with high artistic and polygraphic quality according to the state's cultural policy.
Totally 200 titles of 300 copies of the product are welcomed with interest from the first day of the exhibition.
The official opening ceremony which participated by President of the Italian Chamber of Deputies Roberto Fico will run till May 14.