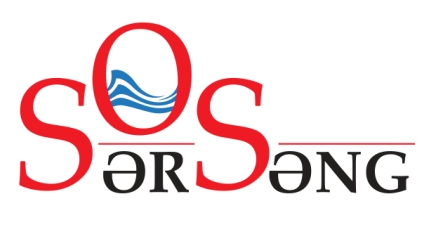 Articles are published in the world media on international conference 'geopolitics of Azerbaijan and energy safety of Europe" in Vienna on 10 June, this year. According to the information of the headquarters of Elkhan Suleymanov, moderator of the conference, the head of the delegation of Azerbaijan in Euronest Parliament Assembly and MP of Shamakhi, the article is placed on 341 online web sites in English, German and French languages.
Azerbaijan Warns the Human Cost of Armenian Occupation Could Dwarf the Emerging Environmental Disaster
Vienna
14 June, 2013
Azerbaijan warns that awful result of uselessness of water barrier in the area of occupied by Armenia created large danger for population at the bottom of that, since it caused ecological disaster in the region.
Sarsang Water reservoir is located in the area of Nagorno Karabakh and was caught by Armenian troops during the war in early 1990s.  Henceforward, Armenia does not pay attention to six regions at the bottom of the water barrier providing irrigation, i.e. those regions become dry in summer when there is only 15 % optimal flow of Tartar River.
Minister of Ecology and Natural Resources of the Republic of Azerbaijan concluded that damage to the environment include 460 kind of trees and shrubs, 70 kind of which is not grown anywhere, as well as 4 kinds of mammal an eight kind of birds.
However, one MP holding campaign on behalf of the victims of Nagorno Karabakh occupation stated that such a serious environment problems admits another disaster.  Elkhan Suleymanov speaking in Vienna City of Austria said that the danger of destruction of the barrier in catastrophic situation is the number one problem of its nation.
He stated that in case water barrier is exposed to the destruction or the barrier is damaged the area where 400 thousand people inhabited will stay under the water and two cases are possible to happen".
"So, we are much worried about environment crisis for last decades after seize of water barrier. Elimination of the danger for human life is our number one priority".
Azerbaijan took alarm regarding the danger on 37-year water barrier rather much that it collaborated with leading engineers of Su-yapi, Chartis and Turkish water management recently to analyze the occurrences as a result of the barrier destruction. It is clear that the water wall of 65 meter stretching between 100 and 200km/h might turn at least 20 villages located at the bottom, to the swamp.
43 000-hectare natural reserve is under control of Armenia after its occupation of Nagorno Karabakh, the most part was used as the wood by the village residents since there was no proper control.
Minister of Ecology and Natural Resources of the Republic of Azerbaijan reports about indifferent attitude of Armenia towards environment and its resulting in pollution of Okhchu and Agstafa rivers with heavy materials like quicksilver along with the problems caused by weakness of the water flow speed.