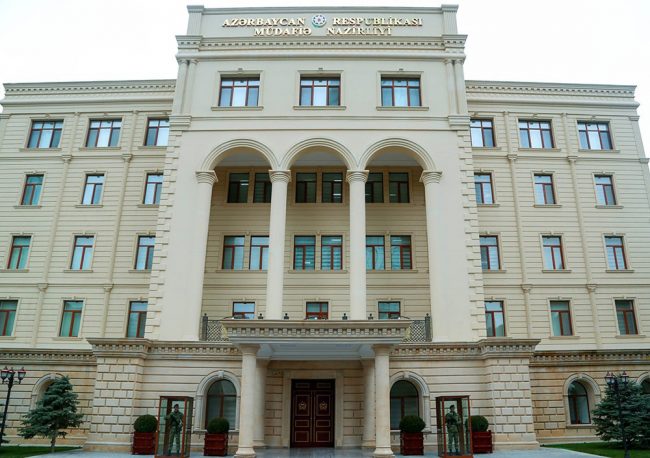 On November 15 starting from 16:15 to 04:30 on November 16, the Armenian armed forces units from the positions in the direction of the Azizli, Zarkand, Ashaghi Shorzha, Dara, Goysu, and Pambak settlements of the Basarkechar region, Chinarli, Mosesgekh, Yukhari Mehrab, Aygepar and Gulali settlements of the Shamshaddin region, as well as Jil settlement of the Chambarak using various caliber weapons subjected to intensive fire the Azerbaijan Army positions in the direction of the Yellija and Barmagbina settlements of the Kalbajar region, Galakend, Daryurd, Novoivanovka, Garaveliler settlements of the Gadabay region, Aghbulag, Aghdam, Garalar, Gosha, Kokhanebi, Hajally, Alibeyli and Asrik Jirdakhan settlements of the Tovuz region, as well as Kohnegishlag settlement of the Aghstafa region.
The Azerbaijan Army Units took adequate retaliatory measures to suppress the combat activity of the opposing side.
Currently, the Azerbaijan Army Units control the operational situation.
Ministry of Defense of the Republic of Azerbaijan