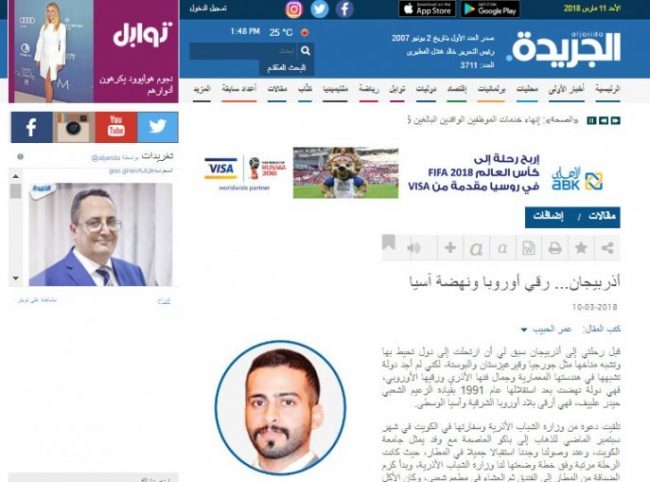 Kuwaiti daily newspaper "Al-Jarida" has published an article by student of Kuwait University Omar Al-Habib who was the winner of essay competition "What do I know about Azerbaijan". The article covering Azerbaijan`s development highlights the country`s architecture. "Azerbaijan enormously developed after gaining its independence under leadership of national leader Heydar Aliyev," the article says.
The author also writes his impressions about the Heydar Aliyev Centre: "We became familiar with the exhibits reflecting the country`s history, its development, culture.
The article says that Azerbaijan is a different and wonderful country: "The country almost a very short period has become one of the developed countries in the world. The stability was achieved in the country," the article concluded.