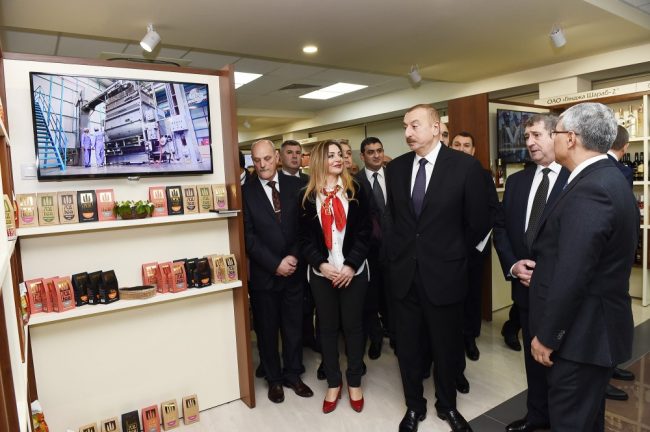 President of the Republic of Azerbaijan Ilham Aliyev, who is on an official visit to the Republic of Belarus, has familiarized himself with Azerbaijan's trading house in Minsk.
The head of state was informed of the conditions created in the trading house.
Azerbaijan's trading house was opened in Minsk in May 2017.
The trading house is created to support the promotion of Azerbaijani goods under the 'Made in Azerbaijan' brand in Belarus, and engage in marketing research, participation in exhibitions and other activities related to the promotion of Azerbaijani goods.
The permanent exhibition at the trading house features various types of products manufactured by 30 Azerbaijani companies. "ASAN" and "ABAD" stands are also presented to visitors here.
The exhibition also features the stand of the representation of IT company Caspel which operates in five countries apart from Azerbaijan.
After viewing the conditions created here, the head of state wished Azerbaijan's trading house success.