Until now, over 320,000 people have signed the White House petition titled "Establish justice and prevent a great catastrophe" launched by the Association for Civil Society Development in Azerbaijan (ACSDA) to stop the occupation of Azerbaijan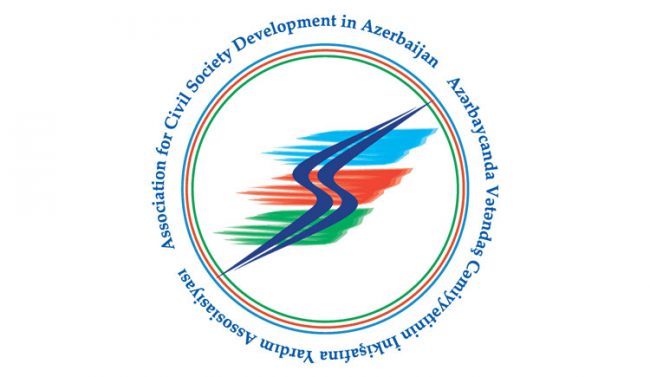 He said today is the deadline for the minimum number of signatures required for the petition to become valid, however, others can still sign the petition while it is awaiting a response from the Obama Administration (by July 6).
According to Suleymanov, Azerbaijan has gained a great success with the adoption of Resolution 2085 entitled "Inhabitants of frontier regions of Azerbaijan are deliberately deprived of water" by the PACE on 26 January 2016.
"…because PACE hasn't recognized Armenia as an occupying state so far. This resolution recognized Armenia as an occupying state," he said, expressing hope that the Obama Administration will back Resolution 2085 approved by 45 European countries.
He added that the petition was signed not only by Azerbaijani citizens, but also by well-known people and politicians of Turkey.
In addition, it was noted that meetings were held with teaching staff and professors in 16 universities and 2 secondary schools within the framework of the project.
The Nagorno-Karabakh conflict entered its modern phase when the Armenian SRR made territorial claims against the Azerbaijani SSR in 1988.
A fierce war broke out between Azerbaijan and Armenia over the Nagorno-Karabakhregion of Azerbaijan. As a result of the war, Armenian armed forces occupied some 20 percent of Azerbaijani territory which includes Nagorno-Karabakh and seven adjacent districts (Lachin, Kalbajar, Aghdam, Fuzuli, Jabrayil, Gubadli and Zangilan), and over a million Azerbaijanis became refugees and internally displaced people.
The military operations finally came to an end when Azerbaijan and Armenia signed a ceasefire agreement in Bishkek in 1994.
Dealing with the settlement of the Nagorno-Karabakh conflict is the OSCE Minsk Group, which was created after the meeting of the OSCE Ministerial Council in Helsinki on 24 March 1992. The Group's members include Azerbaijan, Armenia, Russia, the United States, France, Italy, Germany, Turkey, Belarus, Finland and Sweden.
Besides, the OSCE Minsk Group has a co-chairmanship institution, comprised of Russian, US and French co-chairs, which began operating in 1996.
Resolutions 822, 853, 874 and 884 of the UN Security Council, which were passed in short intervals in 1993, and other resolutions adopted by the UN General Assembly, PACE, OSCE, OIC, and other organizations require Armenia to unconditionally withdraw its troops from Nagorno-Karabakh.
en.azvision.az