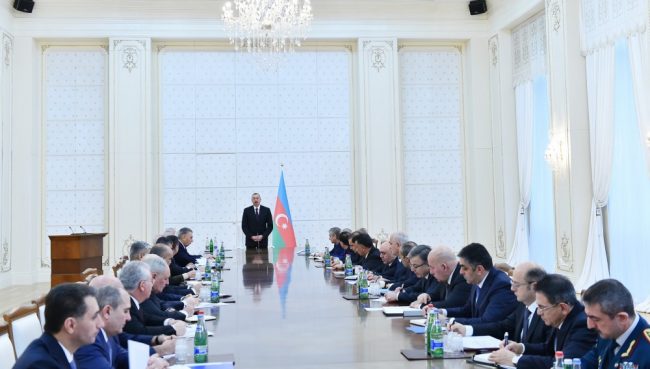 President of the Republic of Azerbaijan Ilham Aliyev has chaired a meeting of the Cabinet of Ministers dedicated to the results of socioeconomic development of the first quarter of 2018 and future tasks.
The head of state made an opening speech at the event.
Speakers at the meeting included chairman of Azerishig Open Joint Stock Company Baba Rzayev, chairman of Azersu Open Joint Stock Company Gorkhmaz Huseynov and Director of the State Housing Construction Agency Samir Nuriyev.
President Ilham Aliyev then made a closing speech.