A meeting was held Thursday with students of Baku State University, as part of the petition "Establish justice and prevent a great catastrophe" addressed to the Barack Obama administration by Association for Civil Society Development in Azerbaijan.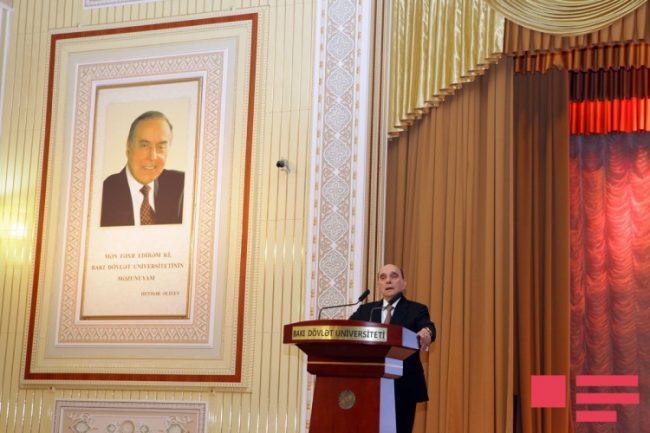 University rector Abel Maharramov spoke about the petition's importance as well as ACSDA's international activities, calling on students and teachers of the university to be active in the voting of the petition.
AVCIYA Chairman, MP Elkhan Suleymanov said more than 100,000 people have already signed the petition placed on the White House's website.
"Of course, completing the level of 100,000 votes is a success. Nevertheless, I think our citizens should be more active so we can get a few more hundreds of thousands of votes. The voting will continue till May 6 and after that the Obama administration will initiate the necessary investigation," he said.
He added that anyone above the age of 13 can vote to urge the Obama administration to support PACE Resolution No.208 and help to have the Armenian-occupied Azerbaijani lands freed and prevent a humanitarian catastrophe in the region.
To join the White House petition, visit https://petitions.whitehouse.gov/petition/establish-justice-and-prevent-great-catastrophe
APA.