More than 65,000 people have signed a petition placed on the internet-resource of the White House administration.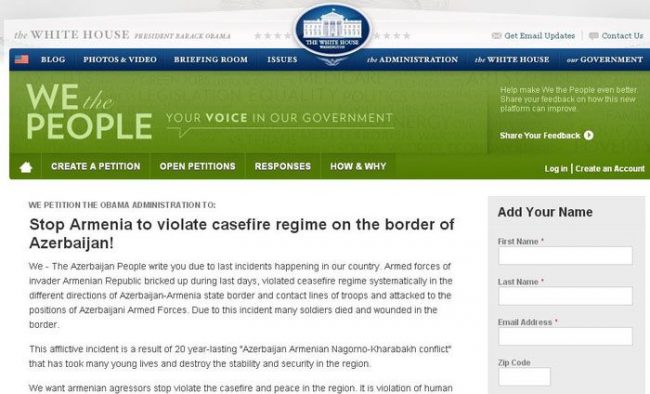 According to Oxu.Az, vice-president of the Association of Assistance to Development to Civil Society in Azerbaijan Elchin Salmanov made the due remark.
The collection of signatures under AVCIYA petition entitled 'Restore justice and prevent a great catastrophe' continues successfully, he said, urging everyone to take part in this campaign.
"Certainly, this is a good indicator, however, millions of Azerbaijanis and Turks in the world should join this campaign, everyone should unite to expose the occupational policy of Armenia, to achieve higher indicators.
According to petition rules, 100,000 votes would suffice, but we are millions and the signatures of the millions will attract the world attention to the realities of Karabakh and the threat posed to the Sarsang water reservoir," he said.