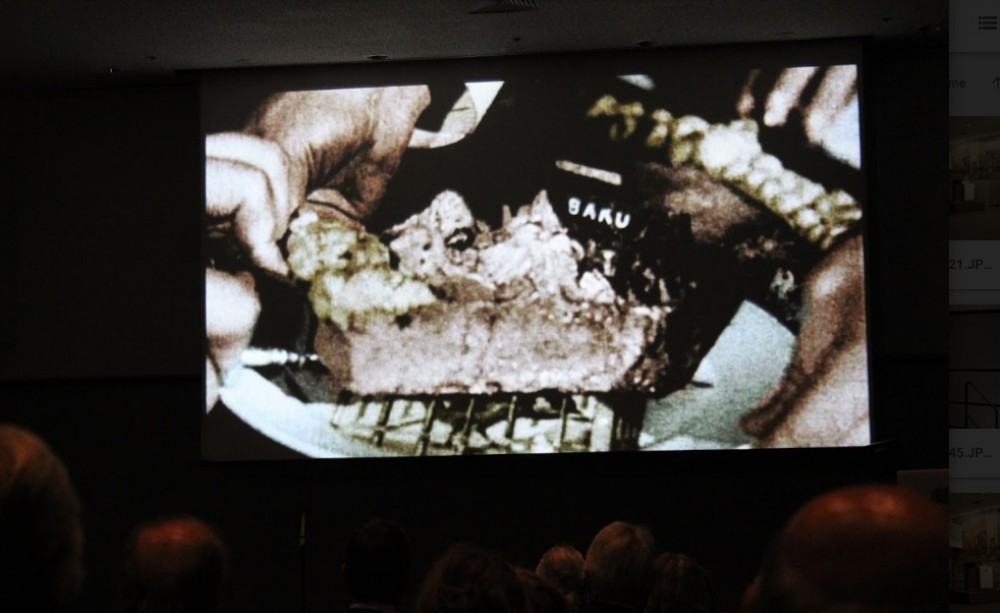 The documentary "Objective Baku: How Hitler lost the battle for oil" was screened in Los Angeles at the Cedars-Sinai Medical Center, one of the largest and most renowned hospitals in the U.S.
Supported by Azerbaijan's Consulate General in Los Angeles, the event was attended by the Center's doctors, foreign consuls general and honorary consuls, representatives of science and culture, members of Azerbaijani, Jewish and other communities.
In his opening remarks, Cedars-Sinai's famous cardiologist and Chairman of the "Save a Heart" Foundation Yzhar Charuzi hailed the importance of the documentary for highlighting the aspects of the World War II, which are still generally unknown.
Then "Save a Heart" Foundation's Esther Blaugrund gave floor to Azerbaijan's Consul General in Los Angeles Nasimi Aghayev.
Nasimi Aghayev highlighted the history of Azerbaijan's oil industry and noted that oil had always played a very significant role in social, economic and political life of Azerbaijan since the 19th century. Pointing out the enormous sacrifices made by the Azerbaijani people both in the battlefield and home front in the World War II, the Consul General underlined that out of 700,000 Azerbaijanis conscripted to the front around 400,000, which constituted around 10 per cent of Azerbaijan's total population then, perished fighting against the Nazis. Stressing the strategic importance of the oil extracted by tireless Azerbaijani oil workers, Aghayev said that without the energy supplies from Azerbaijan, the Soviet Army would have been unable to defeat the Nazi Germany and the whole course of the World War II could have been quite different. He mentioned that during 1941-1945 Baku produced more than 70 per cent of oil and 80 per cent of gasoline in the Soviet Union.
Then the event featured the screening of the documentary "Objective Baku: How Hitler lost the battle for oil," which was produced by Arzu Aliyeva with an important support from the Heydar Aliyev Foundation and which was aired on National Geographic in several languages in 2015.