Association for Civil Society Development in Azerbaijan (ACSDA) is conducting a long-term observation for the upcoming 26 September referendum in the country.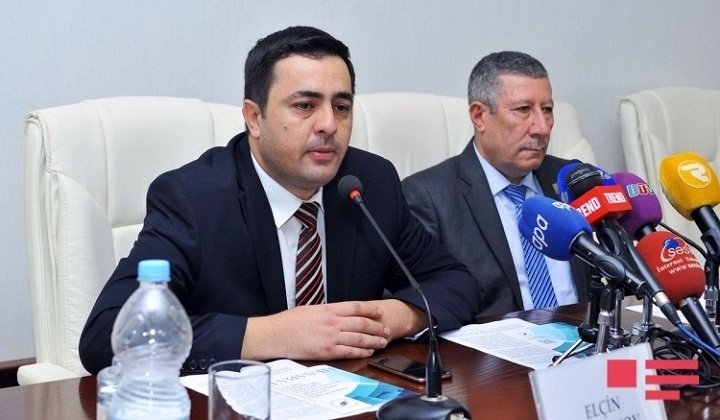 Earlier, Azerbaijan's President Ilham Aliyev signed an order to hold a referendum on Sept. 26 for making amendments to the country's Constitution.
ACSDA has today presented the preliminary report to the public.
Maharram Zulfugarli, head of ACSDA election headquarters, said the preliminary report covers the period from 26 June to 26 August.
According to him, one of Azerbaijan's obligations to the Council of Europe is holding of independent and transparent elections.
In this process, the observation has to be carried out by NGOs, he said, emphasizing that as an influential organization on a global scale, ACSDA is conducting a long-term observation for the referendum.
Zulfugarli noted that the preliminary report includes an overview of the referendums held in Azerbaijan, an analysis of the political atmosphere prior to the referendum, activities of the referendum administration, information about ACSDA as well as monitoring of two radio channels (Ictimai and Azadliq), nine newspapers (3 pro-government newspapers – Azerbaycan, Xalq, Bakinskiy Rabochiy, 3 neutral – Edalet, 525, Sherq), and two information agencies (APA and Turan).
"What's gratifying is that all the 13 mass media outlets, regardless of orientation, have published positive as well as neutral articles about referendum. But eight media outlets wrote nothing of the referendum, while five ones published negative articles. In other words, these media outlets published a total of 117 positive, 205 neutral, and 72 negative articles on referendum," he added.
Azerbaijan is the region's most stable country that allows for a democratic and transparent referendum, said Zulfugarli.
"There is no such contradiction between political forces. One of our recommendations will be about holding a dialogue between the government and opposition," he noted.
He added that the interim report on the observation will be announced to the public on September 20.
"Observations will be conducted in 3,000 stations of 62 constituencies. Observers will pay attention to voter turnout and possible offences. The interim report on the observation will be announced to the public on 20 September. The preliminary report will be announced on the day after the referendum, around 10-11:00AM, and the final report on October 10. ACSDA will appeal to the CEC in the coming days for conducting observations," Zulfugarli concluded.
Baku. Ramiz Mikayiloglu – APA.